In the year 2100, the world of racing had been transformed by technological advancements, making it faster, more thrilling, and captivating than ever before. Among the competitors in this high-speed world was a young woman who defied all odds and challenged the status quo. Her name was Alessandra Tate, and she was the heroine of a tale known as "From Skirts to Slides, A Racing Girl's Quest for Victory."
Alessandra, or "Allie" as her friends called her, was a tall and athletic 22-year-old with long, wavy chestnut hair and piercing emerald green eyes that seemed to see right through you. Her confidence was infectious, and her determination was unrivaled. She stood out not only for her fierce spirit but also for her unique sense of style, both on and off the racing circuit.
Off the court, Allie was always dressed in clothes that made a statement, often combining traditionally feminine items like flowing skirts with edgier pieces such as leather jackets and combat boots. She had a penchant for bold, contrasting colors and patterns, which showcased her vibrant personality. Her hair was usually worn in a high ponytail, with a few loose strands framing her face, and her makeup was minimal, allowing her natural beauty to shine.
When it came to her racing attire, Allie was a trailblazer. She wore a sleek, form-fitting jumpsuit with a holographic design that shimmered in a multitude of colors as she raced around the track. The jumpsuit was made from a revolutionary fabric that regulated her body temperature and absorbed sweat, keeping her comfortable during the most intense races. Her helmet was a work of art, adorned with hand-painted designs that incorporated elements of her favorite racetracks and personal motifs.
Allie's grooming habits were meticulous. She always made sure her nails were painted in her signature color – a bold, bright red – as she believed it brought her good luck. She also kept her racing boots impeccably polished, and her helmet's visor was always crystal clear, ensuring optimal vision during her races.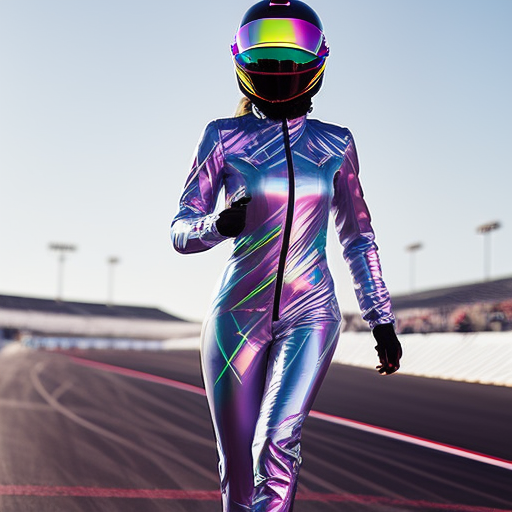 The racing cars of the future were a sight to behold. Sleek, aerodynamic machines powered by clean, sustainable energy sources, they could reach incredible speeds while producing zero emissions. The cars were designed with adaptive AI technology, allowing them to learn from each race and optimize their performance based on the driver's unique strengths and weaknesses. They were also equipped with cutting-edge safety features, making them the safest racing vehicles in history.
Allie's car, affectionately named "Aurora," was a custom-built marvel. Its exterior was an iridescent blend of blues, purples, and greens, designed to mimic the beauty of the Northern Lights. The car's AI system was tailored to Allie's driving style, with a focus on agility and precision. Aurora's holographic dashboard provided Allie with real-time information on the car's performance, as well as the positions of her fellow racers.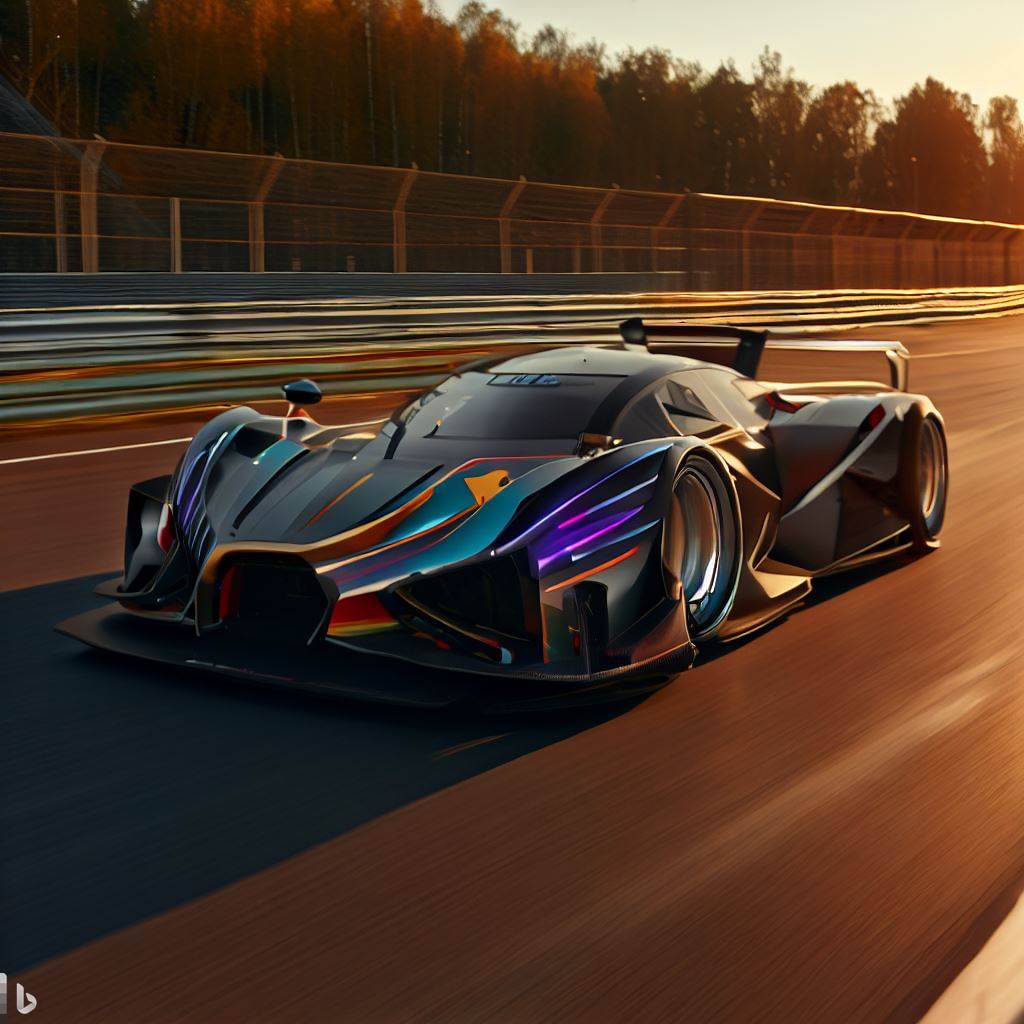 As Allie's quest for victory began, she faced numerous challenges and setbacks. But with each race, she grew stronger, more skilled, and more determined. Her passion and tenacity inspired a new generation of racers, showing them that with hard work, dedication, and a little bit of style, anyone could achieve their dreams.
From Skirts to Slides, A Racing Girl's Quest for Victory was not just a story of speed and competition. It was a tale of a young woman who fearlessly defied expectations and proved that there were no limits to what she could accomplish. As Allie blazed her way across the finish line, she not only claimed victory but etched her name into the annals of racing history, leaving an indelible mark on the hearts of all who