Imagine an alien species with a symbiotic relationship to another creature, and illustrate their connected appearance. Show how they interact and depend on each other for survival, highlighting their seamless integration and complementary attributes.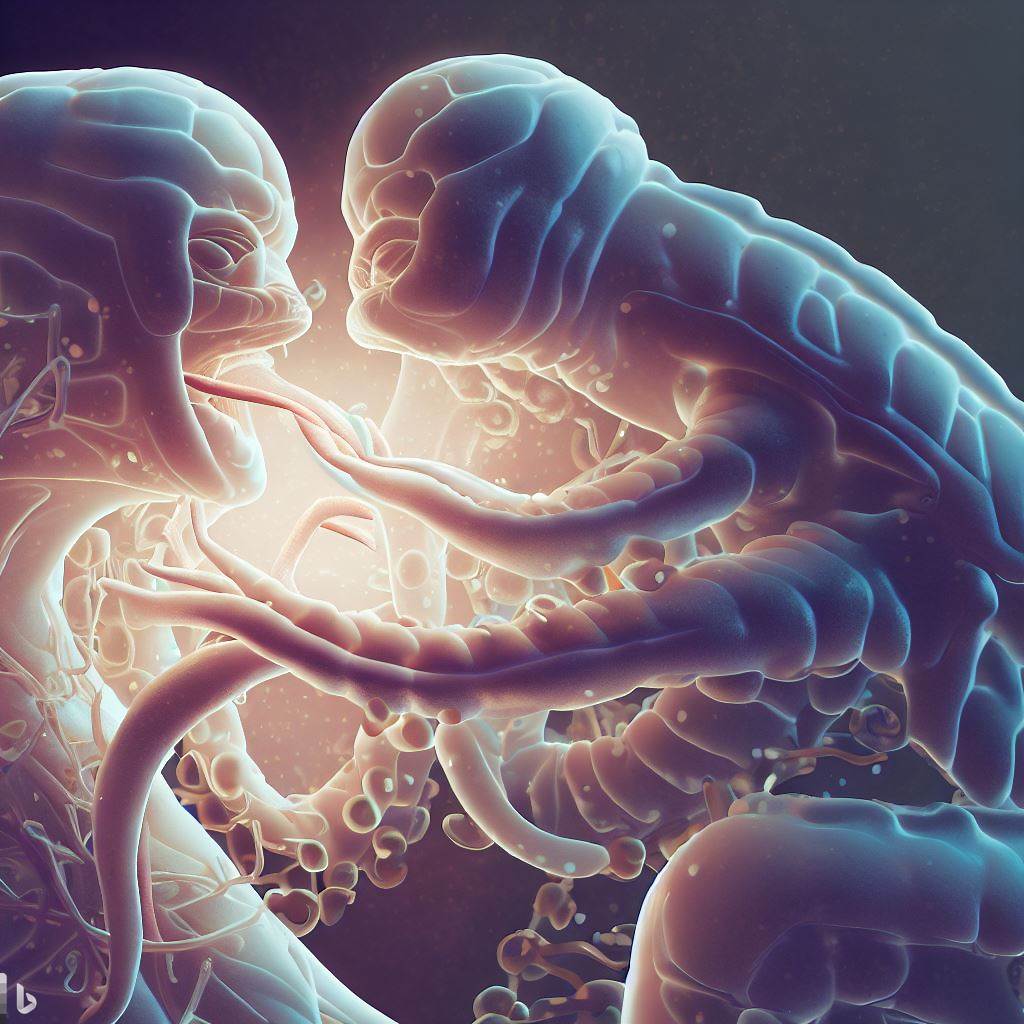 This new alien species is unlike any other that we have encountered before. They are unique in their appearance and their way of life, as they have a symbiotic relationship with another creature that is integral to their survival.
The alien itself is humanoid in shape, with a slender body and long, thin limbs that allow it to move with incredible speed and agility. Their skin is a soft, pale blue, and is covered in fine, hair-like tendrils that help to regulate their body temperature and provide sensory feedback.
The most striking feature of this alien species, however, is the way in which they are connected to their symbiotic partner. This partner is a small, slug-like creature that attaches itself to the alien's back, wrapping its body around the alien's torso and intertwining its own tendrils with the alien's.
The two creatures are so seamlessly integrated that it is difficult to tell where one ends and the other begins. The alien relies on the symbiotic partner for sustenance, as it provides the alien with all of the nutrients and energy it needs to survive. In return, the alien provides protection and mobility for the symbiotic partner, allowing it to move around and explore the world.
The symbiotic partner also has its own unique attributes that complement the alien's abilities. It has a keen sense of smell and can detect even the faintest scents in the environment, which it communicates to the alien through subtle shifts in its body position. It is also incredibly resilient, able to withstand extreme temperatures and environments that would be inhospitable to the alien on its own.
The alien and its symbiotic partner interact constantly, each relying on the other for survival. The alien will often stop and listen to the symbiotic partner, interpreting its subtle movements and signals to determine the best course of action. Meanwhile, the symbiotic partner will provide constant feedback to the alien, alerting it to potential dangers or opportunities in the environment.
Overall, this new alien species is a remarkable example of the power of symbiosis. The two creatures are able to function as a single entity, with each bringing its own unique strengths to the table. It is truly a sight to behold, and a reminder that cooperation and interdependence are key to survival in any ecosystem.