Bella Hartley had always been a shy, introverted girl, preferring to share her thoughts and emotions through her culinary creations rather than words. However, her friends had been urging her to share her mouthwatering recipe for the perfect sirloin steak with a sizzling crust on the internet. They believed that her gift for cooking should not be kept a secret.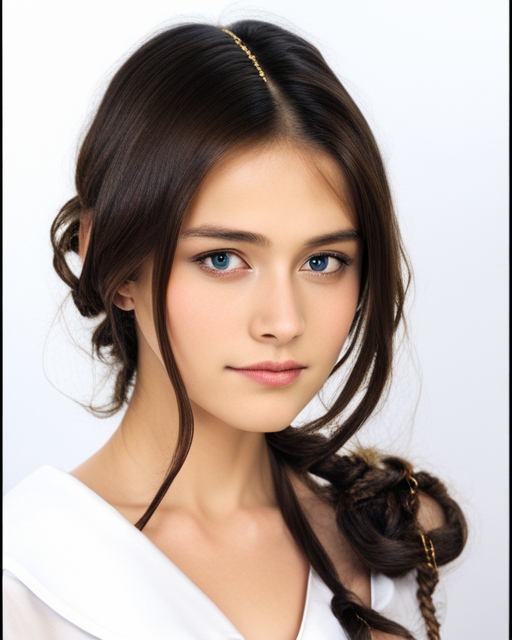 Bella hesitated at first, worried about putting herself out there in such a public manner. However, after giving it some thought, she realized that sharing her recipe could bring joy and delicious meals to countless people. With a newfound sense of purpose, Bella decided to give it a try.
She set up her phone in the kitchen and began recording a video tutorial. As Bella explained each step of the process, she demonstrated her meticulous attention to detail, showcasing the proper way to season, sear, and cook the steak to perfection. Her nervousness subsided as she focused on her passion for cooking, and her love for the dish shone through in her warm and enthusiastic delivery.
After editing the video, Bella hesitated for a moment before pressing the "publish" button. This was a big step for her, but she knew she was ready. Soon, comments and messages began to pour in, praising her culinary skills and thanking her for sharing her delightful recipe.
Over time, Bella's video gained thousands of views and a community of followers who eagerly awaited her next recipe tutorial. She was overwhelmed with gratitude and joy as she saw the impact of her cooking on people's lives. Her shyness gradually faded away, and Bella blossomed into a confident young woman, proudly sharing her passion with the world.
Though she never expected it, Bella's journey of sharing her mouthwatering recipe for the perfect sirloin steak with a sizzling crust had transformed her life. Through her gift for cooking, she had not only brought happiness to others but had also found her voice and a sense of belonging in the process.
Bella's Recipe
Title: Sizzling Hot Sirloin Steak with a Perfect Crust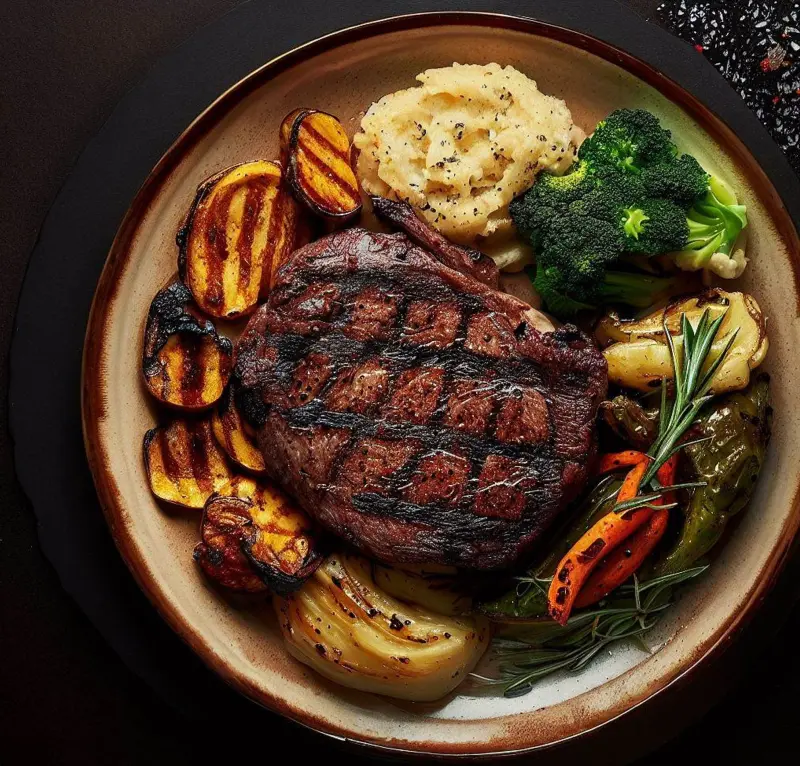 Ingredients:
2 (8-ounce) sirloin steaks, preferably 1-inch thick
Salt and freshly ground black pepper
2 tablespoons vegetable oil
1 tablespoon unsalted butter
2 garlic cloves, minced
1 tablespoon fresh rosemary, minced
1 tablespoon fresh thyme, minced
1 teaspoon smoked paprika
1 teaspoon onion powder
1 teaspoon garlic powder
1 teaspoon brown sugar
For the roasted vegetables:
2 cups assorted vegetables (such as bell peppers, zucchini, and red onion), cut into 1-inch pieces
2 tablespoons olive oil
Salt and freshly ground black pepper
For the mashed potatoes:
4 medium-sized russet potatoes, peeled and quartered
4 tablespoons unsalted butter
1/2 cup whole milk or cream
Salt and freshly ground black pepper
Instructions:
Preheat your oven to 425°F (220°C).
Prepare the roasted vegetables by tossing the assorted vegetables with olive oil, salt, and pepper in a mixing bowl. Arrange them in a single layer on a baking sheet lined with parchment paper. Roast for 25-30 minutes, until they are tender and slightly caramelized. Keep warm until serving.
For the mashed potatoes, place the peeled and quartered potatoes in a large pot and cover with cold water. Bring to a boil over medium-high heat, then reduce to a simmer and cook until the potatoes are fork-tender, about 20 minutes.
Drain the potatoes and return them to the pot. Add the butter and milk or cream. Mash until smooth and creamy. Season with salt and pepper to taste. Keep warm until serving.
For the steaks, pat them dry with paper towels and season generously with salt and pepper. In a small bowl, mix together the garlic, rosemary, thyme, smoked paprika, onion powder, garlic powder, and brown sugar. Set aside.
Heat a cast-iron skillet or heavy-bottomed pan over medium-high heat. Add the vegetable oil and heat until shimmering. Carefully place the steaks in the pan and sear for 3-4 minutes on each side, until a golden-brown crust forms.
Reduce the heat to medium and add the butter to the pan. When the butter is melted, spoon it over the steaks while cooking for an additional 2-3 minutes per side, until they reach your desired level of doneness (130°F/54°C for medium-rare, 135°F/57°C for medium).
Sprinkle the prepared herb and spice mixture over the steaks, pressing it gently onto the surface. Remove the steaks from the pan and let them rest for 5 minutes.
To serve, place a steak on each plate, spooning any remaining pan juices over the top. Add a serving of roasted vegetables and mashed potatoes to each plate. Enjoy your juicy, sizzling hot sirloin steak with a perfect crust, topped with herbs and spices, and served with a side of roasted vegetables and mashed potatoes.