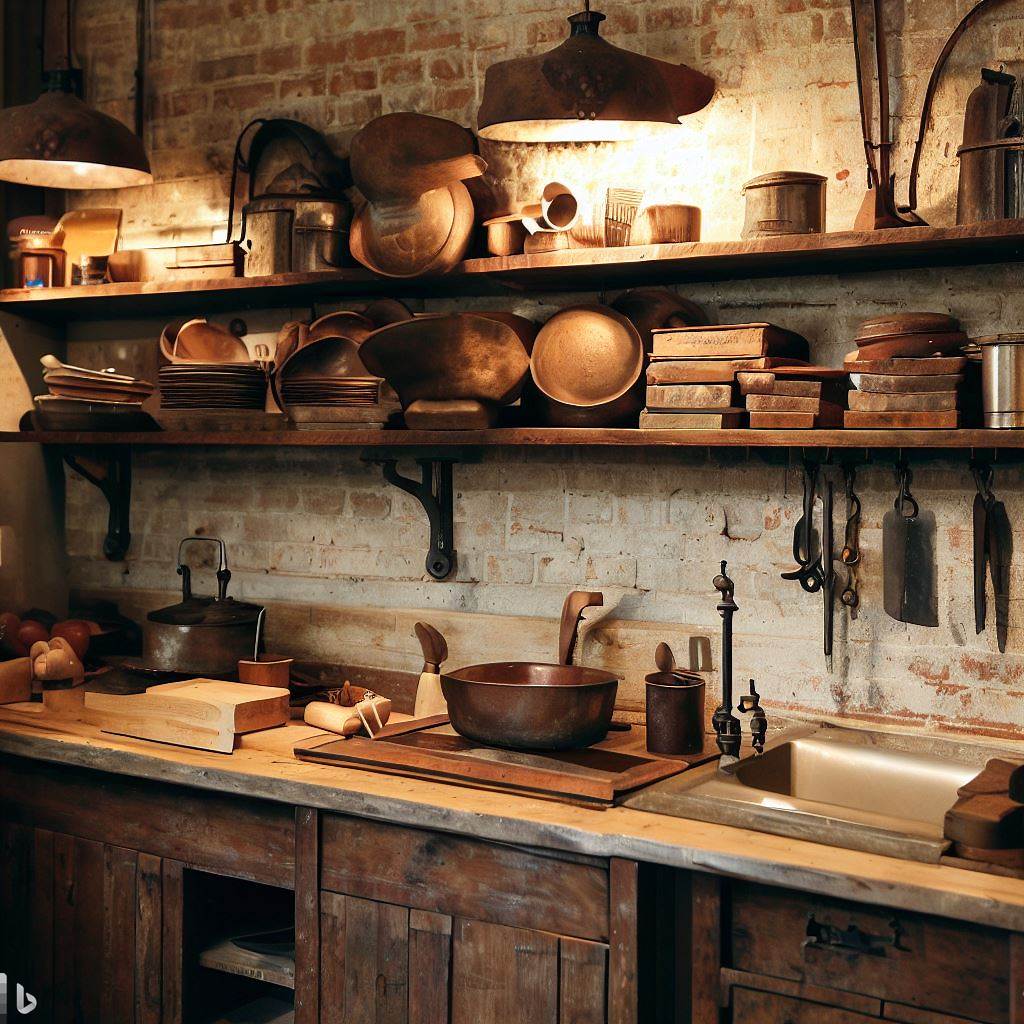 As you step into this rustic kitchen, the first thing that catches your eye is the stunning exposed brick wall, which lends a touch of character and charm to the space. The warm, earthy tones of the brick perfectly complement the reclaimed wood cabinetry that lines the walls, adding a sense of history and authenticity to the room.
The large farmhouse sink is another standout feature of this kitchen, with its deep basin and sturdy construction evoking images of traditional farmhouse kitchens. The sink is set into a rustic wooden countertop that adds to the warm, inviting feel of the space.
Industrial lighting fixtures hang from the ceiling, casting a warm, golden glow over the kitchen and providing ample illumination for cooking and meal prep. The light fixtures are crafted from metal and have an aged patina that complements the overall rustic aesthetic of the space.
Open shelving lines the walls, showcasing antique baking tools that have been carefully curated and displayed to add an extra layer of charm to the room. The shelves are also home to a collection of cast iron cookware, which has been lovingly restored and adds a sense of history to the kitchen.
Vintage accents are dotted throughout the space, adding pops of color and texture that bring the room to life. From a colorful antique rug to vintage signs and decorative accents, each piece has been carefully chosen to add to the warmth and character of the space.
Overall, this rustic kitchen is a warm and inviting space that blends traditional elements with modern convenience. From the exposed brick wall to the antique baking tools, every detail has been carefully considered to create a space that feels timeless and welcoming.