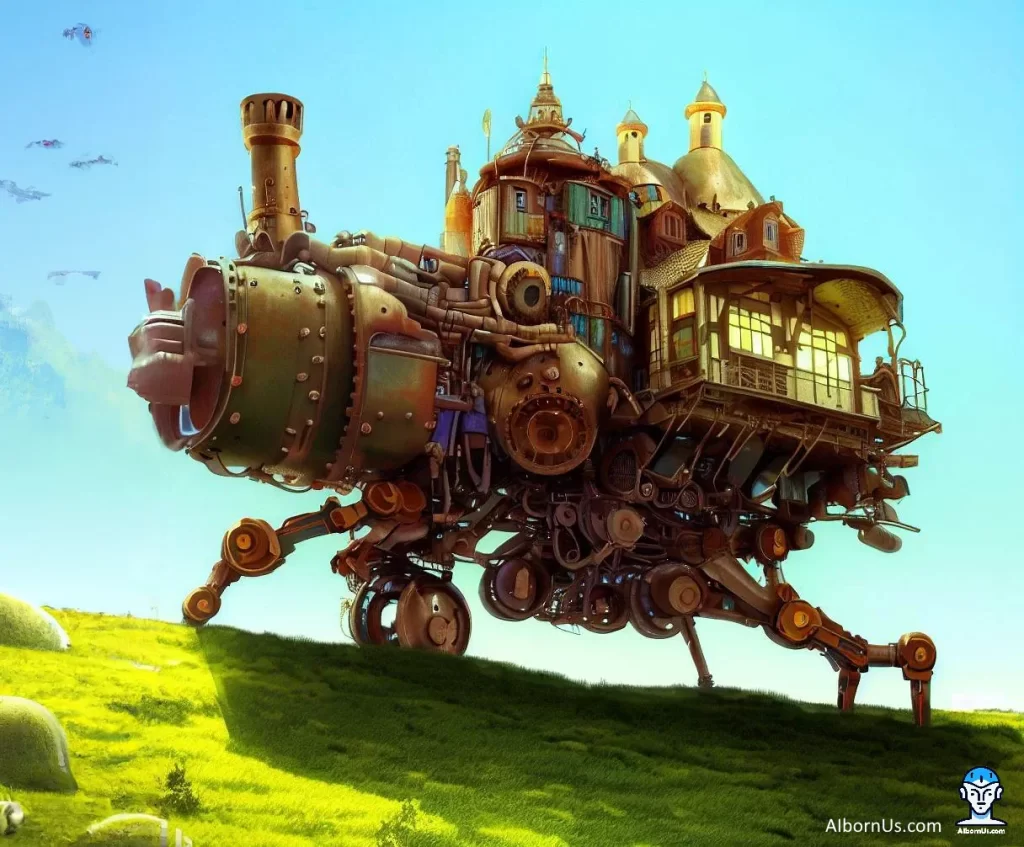 In this awe-inspiring digital art piece, we are transported to a fantastical world inspired by Studio Ghibli's signature style. Centered in the composition is an extraordinary steampunk Moving Castle, a mechanical marvel of gears, pipes, and intricate metalwork. Perched atop its four massive legs, the castle strides gracefully across the verdant rolling hills, leaving a trail of curiosity and wonder in its wake.
The artist has masterfully blended the charm of steampunk aesthetics with the whimsy of Studio Ghibli's storytelling, crafting a scene that invites the viewer to step into this alternate reality. The lush green landscape provides a striking contrast to the castle's weathered metallic exterior, emphasizing its otherworldly nature.
As your eyes explore the castle's countless details, you can almost hear the hum of its engine and the creak of its joints, bringing this breathtaking vision to life. Lose yourself in the captivating beauty and imagination of this stunning photo gallery.